Research for PSP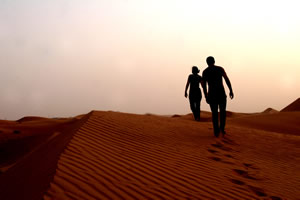 Research activities into the cause, treatment and cure of PSP are ongoing in Australia and overseas. Most research activities do require recruitment of patients. Parkinsonís Australia will often have information about these trials and studies. Your doctor or neurologist would ultimately decide if you are suitable for entry to these studies. Contact Parkinsonís Victoria on 1800 644 189 or (03) 8809 0400.

The Australian Brain Bank Network collects details of patients interested in leaving their brain for scientific research. Visit www.nnf.com.au/platforms/abbn

or telephone (03) 8344 1900.

Information about PSP research overseas may be available by visiting some of the international PSP websites listed in our Useful links section.
Associations
December 18, 2012
Allon therapeutics announced that the clincal trail exploring davunetide as a possible treatment for Progressive Nuclear Palsy (PSP) did not demonstrate efficacy in the population examined.
Allon said the multinational phase 2/3 randomized, double-blind, placebo-controlled trial enrolled a total of 313 subjects definitively diagnosed with PSP. Subjects were randomized into two groups, and treated with 30 mg of davunetide or placebo twice per day for 52 weeks. The study was carried out under a Special Protocol Assessment with the United States Food and Drug Administration (FDA) at 47 sites in the United States, Canada, United Kingdom, France, Germany, and Australia. The study was designed to enroll a homogeneous PSP population and data generated by the study confirm this finding.
This study did demonstrate that the study population was highly homogenous and that davunetide is generally safe and well tolerated in this population. The adverse events recorded during the study are typical of this patient population and were generally balanced between the treated and placebo groups.
The Company stated it will evaluate its strategic options going forward, but it will not allocate any additional capital to research and development activities for davunetide at this time. This strategic review will include all options for exploiting Allon's assets. Allon undertook the pivotal trial based upon statistically significant human efficacy demonstrated in patients with amnestic mild cognitive impairment, cognitive impairment associated with schizophrenia, and positive biomarker data. The Company will also take immediate action to reduce its ongoing operating expenses including a reduction in staff.
The Australian contact for this trial is: Sue Varley, 03 9076 5187, email: s.varley@alfred.org.au Sue is Assoc Prof. David Williams' movement disorders nurse.